1948
Foundation of Viking skates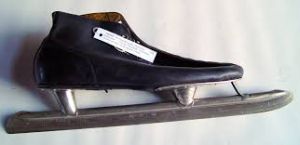 In 1948, Mr Jaap Havekotte Sr. and Mr Co Lassche founded Schaatsenfabriek Viking in the Dutch capital of Amsterdam.
Mr Lassche was an excellent ice skate maker, while Mr Havekotte Sr had an outstanding talent for development and sales.
The combination of those skills paved the way for a successful company.
1952
Viking Weesp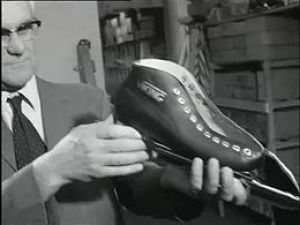 Mr Jaap Havekotte Sr. becomes the sole owner of Viking and moves the factory to Weesp.
1960
First Olympic Gold on Vikings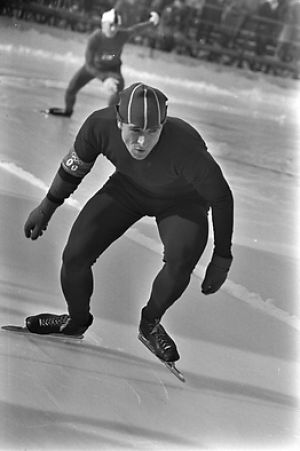 First Olympic gold medal won on Vikings by Yevgeny Grishin
1960
Viking Medal count: OS California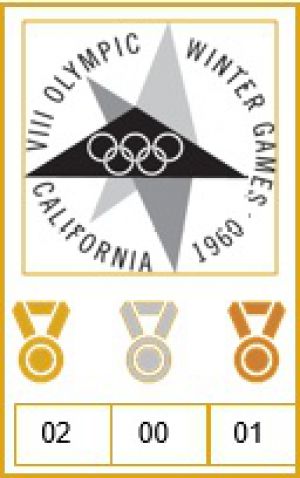 1964
Viking Medal count: OS Innsbruck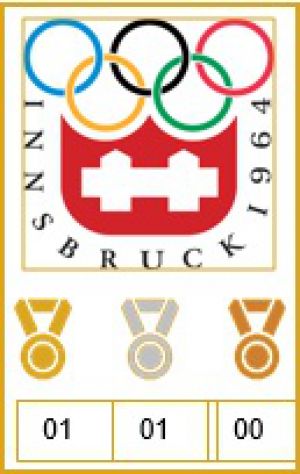 1968
Dutch Olympic Gold on Viking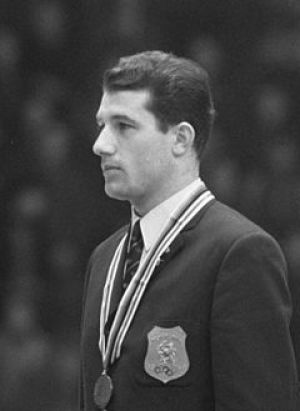 First Dutch Olympic gold with Vikings, achieved by Kees Verkerk
1968
Viking Medal count: OS Grenoble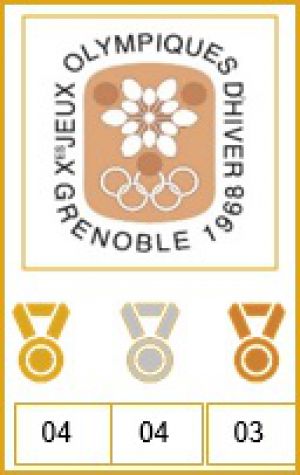 1972
Jaap Havekotte Junior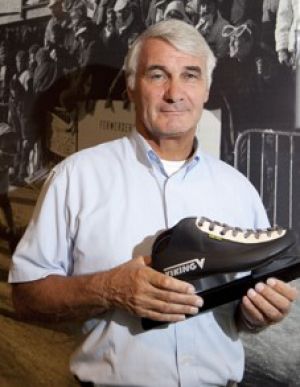 Jaap Havekotte Junior succeeds his father
1972
Viking Medal count: OS Sapporo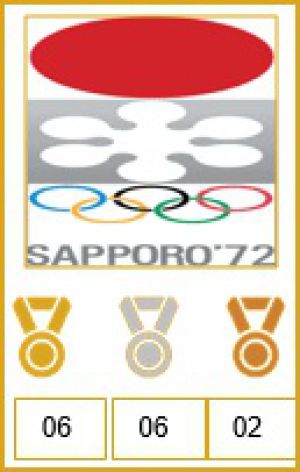 1975
Viking develops the 'Special'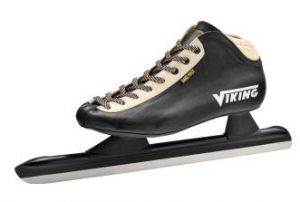 1976
Viking Medal count: OS Innsbruck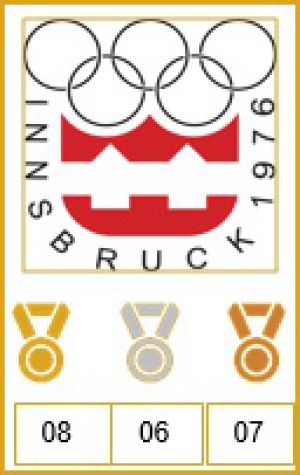 1979
Introduction of blackies - first sideways adjustable skates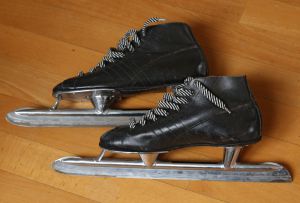 "The first generation of Blackies, which Yvonne van Gennip and Hein Vergeer rode, had a plastic sole (later reinforced with carbon and Kevlar). Viking was the first producer to work with a fibre built shell as the basis for the shoe (cup shoe). This is in contrast to the shoes with loose glued soles. An innovation that changed skating forever.



1980
Viking Medal count: OS Lake Placid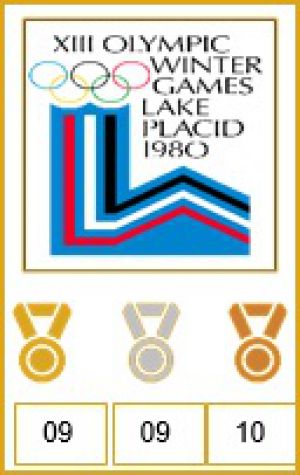 1984
Viking Medal count:OS Sarajevo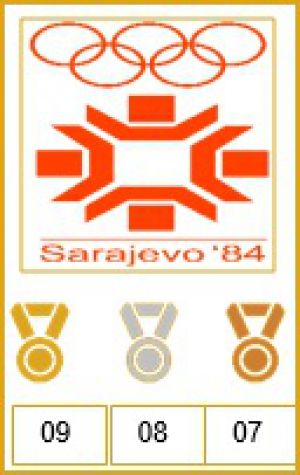 1985
First race with a Viking clap skate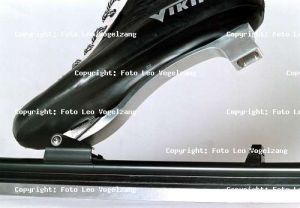 1985
The Marathon model - First detachable skates

How easy would it be if you could change your blades and change your insert, a question founder Jaap Havekotte got a lot from the worldcup skaters we has assisting in those days. The starting point for developing the Marathon skates, wich were the first skate shoes made out of a glassfibre cup, mounted on two cups between the shoe and blade. With this set you could change to new blades easily and slighty adjust the standing of your anckle position inwards. An major innovation in skating.
1988
Viking Medal count: OS Calgary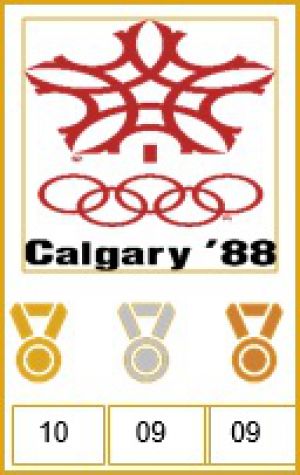 1989
1e keer Vikingrace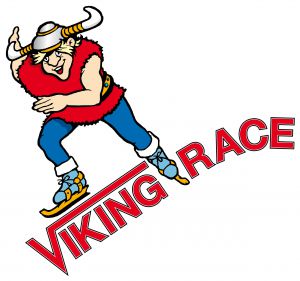 De Vikingrace kent een lange geschiedenis. In bijna 25 jaar hebben heel veel schaatsers uit vele landen deel genomen aan dat prachtige toernooi. Vele (wereld)kampioenen van de afgelopen jaren hebben in hun jonge jaren deel genomen aan de Vikingrace. Zij beschouwden dit toernooi als een schitterende kans om op het internationale podium te staan.
1992
Viking Medal count: OS Albertville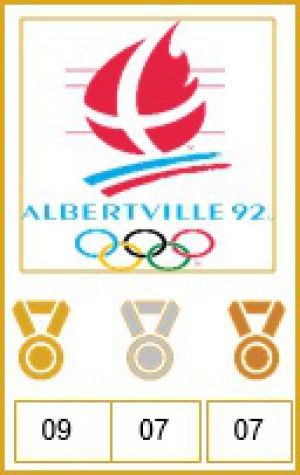 1994
Viking Medal count: OS Lillehammer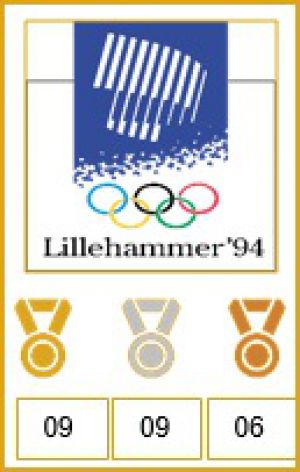 1996
Tonny de Jong, the first international champion with Viking clap skates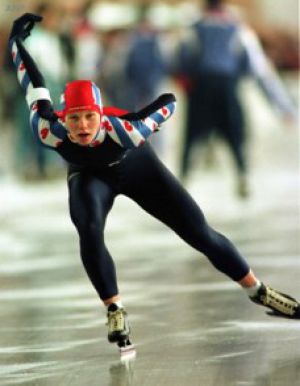 It was Tonny de Jong in 1996, however, who drew international attention to the clap skate by winning the Allround European Championship in Berlin.
1997
introduction Gold model

The Gold is the most bought and praised
skate shoe in the world. How this came to be? Through
the unparalleled fit and shoe construction.
The innovative application of VT-tech and the
use of advanced materials ensures
a perfect combination of stiffness and torsion. The
construction of the Gold shoe gives you stability,
comfort and maximum control!
Combined with one of the competitive Viking blades they
guarantee a foundation for success.
Skate like a pro!
1998
Viking Medal count: OS Nagano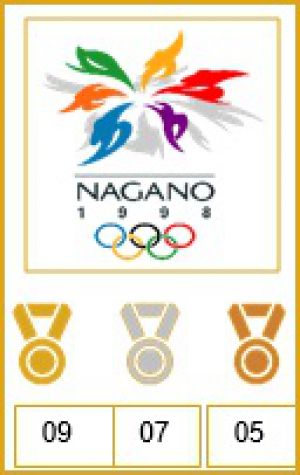 2000
Relocation to current residence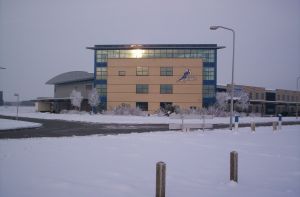 Relocation to Viking's current residence in Almere (NL)
1999
Innovative times: development Custom made skate shoes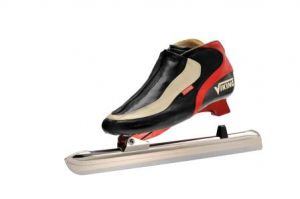 Since many years Viking has provided skaters all over the world with high quality skates. From the 90's onwards we have been providing handmade and 'measured off the foot' skate shoes for most of the National and International Worldcup and Olympic skaters.

For several years now we've been making handmade skating boots of high quality materials for recreational skaters, with the same procedure we use for our top level skaters, and completely adapted to the individual needs of the skater.

2000
Introduction Gold 2000

2002
Viking Medal count: OS Salt Lake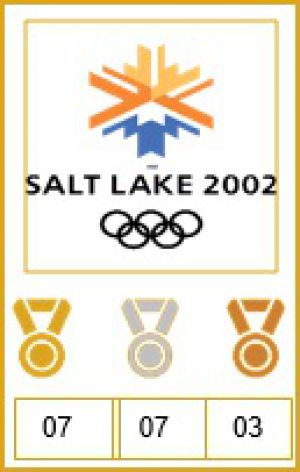 2005
Viking introduces the Viking Gold 2005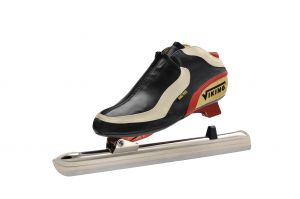 2005
introduction Gold 2005

2006
introduction Gold 2005 XBR

2006
Viking Medal count: OS Torino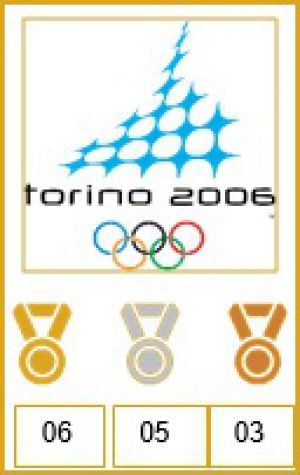 2010
Viking Medal count: OS Vancouver 2013
Opening Viking racing center Inzell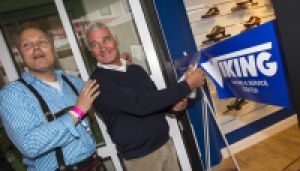 2014
Viking Medal count: OS Sochi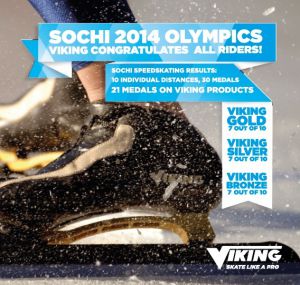 2016
Viking develops the 'Sapphire'
2017
introducing Custom Made SL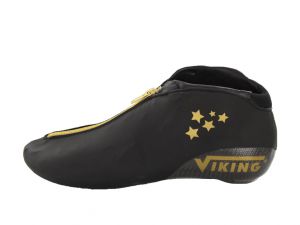 Custom Made skate shoes are the ultimate Viking product for the very advanced skater. During a 'fitting' appointment at Viking, we take you through all the options and map out your needs. Everything is possible, 100% rigid or with just the right amount of torsion, extra narrow or wide, with a cut-resistant sock or buckle and in any color or model. Viking makes your skates entirely according to your wishes!

The Custom Superlight has been specially developed for competition skating and due to the use of different and specific materials, this model is slightly lighter than the standard Custom made shoe. Just like the standard custom made, the SL shoes can be completely composed by the skater himself, from the stiffness to the color and design!
2018
Viking Medal count: OS PyeongChang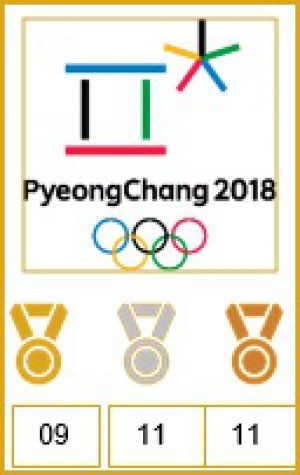 2018
Viking develops the 'Icon'

2018
Team Stehmann/Viking (marathon)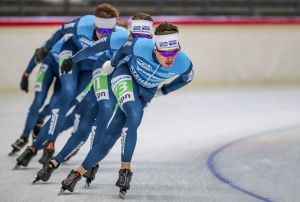 Marathonschaatsteam Stehmann-Viking komt uit op het hoogste niveau in het marathonschaatsen de Topdivisie, het doel van het team is om talenten een opstap te bieden in de topdvisie.
2019
Most dominant speed skating brand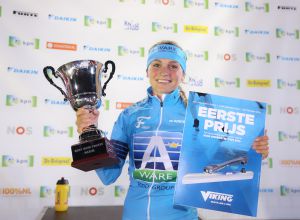 Viking is the most dominant speed skating brand in the world.